Cabinet Finishing Specialists
Our specialists can give your kitchen a new look in a matter of days without the cost of an expensive design.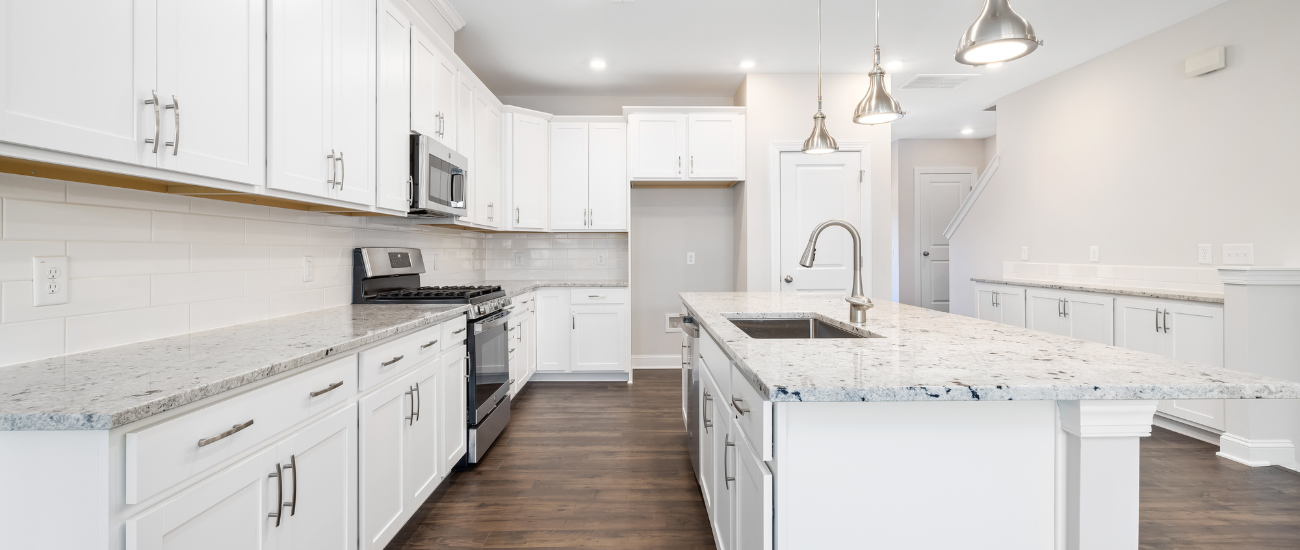 Cabinet Remodeling & renovation
Cabinets in your kitchen or bathroom are incredibly important. They can affect your entire space's look, feel and functionality. And if you're like many people, you know that now is a great time to remodel or renovate your bathroom using new cabinets and improving storage, style and organization.
Why Are Cabinets So Important?
As you probably already know, cabinets provide much needed storage space — but there's more to it than that. In addition to keeping you organized and improving your home's resale value, new cabinets can completely transform the way your kitchen or bathroom looks. For some people, installing new cabinets is a necessary step in enjoying their homes more.
The Basics on Cabinetry
Remodeling your kitchen or bathroom is a great way to upgrade and enhance your home's look, and part of that may include new cabinets. Cabinets are an important component of any kitchen or bathroom, providing a good mix of storage and style, and the cabinets you choose can significantly impact your space's overall look and feel.
Types of Cabinets
There are many types of cabinets you can choose from, and the best way to find the ones that are right for you is to consult with the experts at Iron Kross Construction & Remodeling. Help you find the perfect cabinets for your needs based on your design style, your preferences and your budget. Generally speaking, your options include:
Stock cabinets
Semi-custom cabinets
Custom cabinets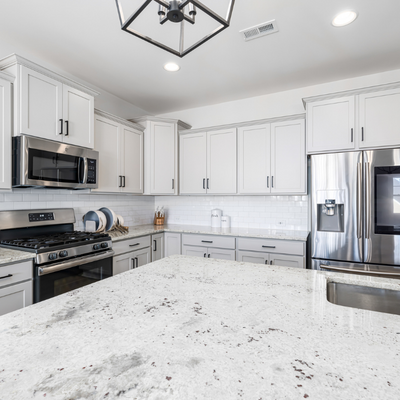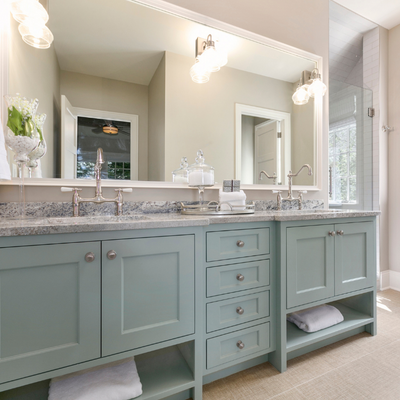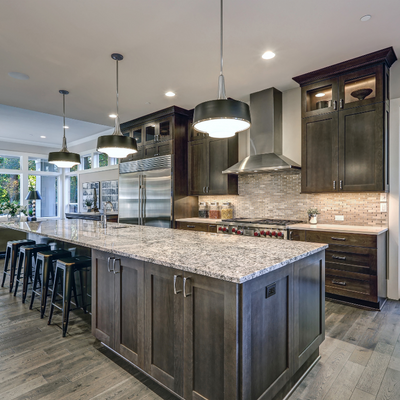 Book A Consultation Today to Discuss your Remodeling options
Stock Cabinets
Stock cabinets are pre-manufactured. They come in a wide range of standard sizes, colors and finishes. Usually, you can see these cabinets at your local home improvement store. Many people find them to be the most affordable option, and they're typically fairly easy to work with, so people who want to update their kitchens or bathrooms without spending much money often prefer these types of cabinets.
Semi-Custom Cabinets
Semi-custom cabinets are a bit more personalized than stock cabinets are. Typically, these types of cabinets still have some pre-manufactured components, but you can choose from a larger range of styles, finishes and features. You can even customize these cabinets' sizes and layout so they fit your space. You may also see samples of these types of cabinets at your local home improvement store.
Custom Cabinets
You won't find custom cabinets at your nearest home improvement store. That's because these are built to your exact specifications, giving you complete control over the design, size and features. Custom cabinets are more expensive than pre-manufactured cabinets are, but they give you the most flexibility when it comes to design and style. Many custom homes use these types of cabinets rather than prefabricated ones.
How Do You Decide Which Cabinets Are Right for You?
There are several that should influence your decision when you're choosing cabinets for your kitchen or bathroom, including:
Budget
Style
Functionality
Material
Color and finish
Customization level
Maintenance
Here's a closer look at each.
Budget
For many people, budget is the primary determining factor on the types of cabinets they use. Cabinets can range in price from extremely affordable to very expensive, depending on the material and customization options you choose. You should set a budget for your cabinet project, whether it's in your kitchen or bathroom (or both) and stick to it. We can help you find cabinets that fit within your budget when you call us for a consultation.
Style
The cabinet style you choose should complement your kitchen or bathroom's overall style. There are cabinets available for every aesthetic, including traditional, modern, farmhouse and industrial. And if you can't find cabinets you like, we can build you custom cabinetry.
Functionality
The primary reason for having cabinets in a kitchen or bathroom is functionality. Though these storage spaces can add real style, it's important that you think about how you use your kitchen or bathroom and what your storage needs are. You may want to consider features such as pull-out drawers, built-in organizers and rotating shelves that can help you make the most of your space.
Material
Cabinets are made from a variety of materials, including wood, metal and laminate. There are advantages and disadvantages to each type of material, so it's best to talk to the experts at Iron Kross Construction & Remodeling explore your options.
Color and Finish
It's easy to find cabinets in a wide range of colors and finishes, or to have custom cabinets built the way you want them. You can choose from painted, stained or natural wood finishes based on the style of your kitchen or bathroom, and we can help you find the perfect cabinetry for your needs.
Customization Level
If you want unique cabinets that have custom features, it may be best for you to tell us what you're looking for and have us build them. However, if you just need standard cabinetry, we can help you find prefabricated pieces that will work exceptionally well in your space.
Maintenance
Most people don't think about maintaining cabinets, but the bottom line is that some materials may require more upkeep than others do. We'll work with you to choose a material and finish that fits your lifestyle.
Book A Consultation Today to Discuss your Remodeling options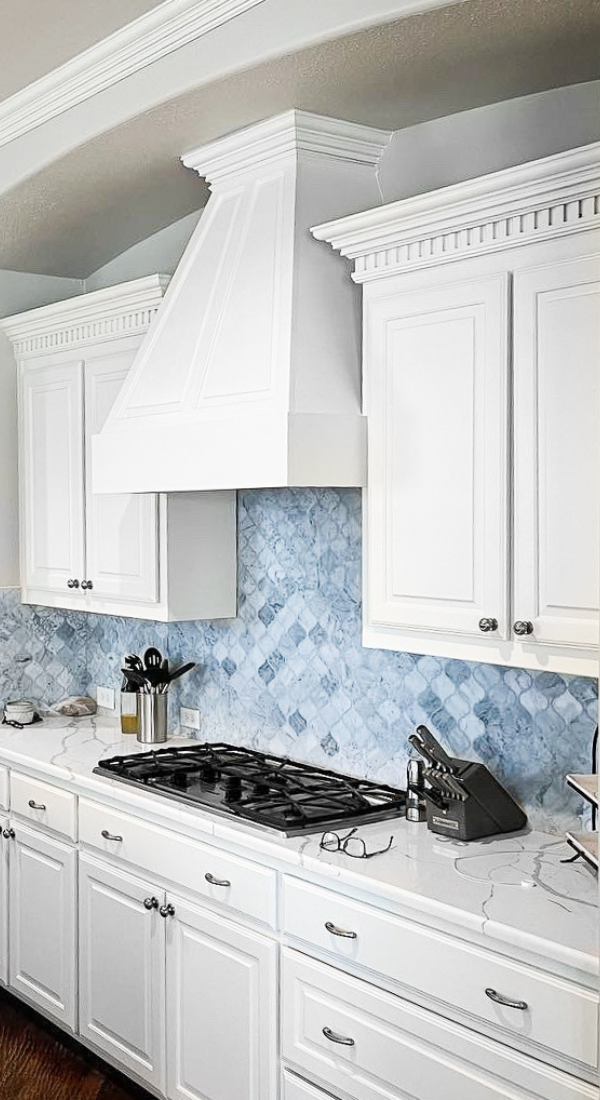 How Does a Cabinet Project Work With Iron Kross Construction & Remodeling?
Generally, most of our projects involve one or more of the following:
Do You Need to Talk to the Cabinet Installation Experts?
Whether you need a cabinet design consultation, installation, resurfacing or repair, at Iron Kross Construction & Remodeling we can help. Call our office today or request your cabinet estimate online now.
Free In-Home consultation To explore Initial design Concepts.

Gather precise measurements to ensure a flawless installation.

Work with you to identify the perfect materials for your project.

Construction begins. Stay up to date with daily communication from our team.

A final tour of the project to check for any additional finishing touches.

Leave us a glowing review to share your satisfaction with others!

Tyler helped me put my personal touch on everything from the whole house painting, to refreshing the kitchen cabinets, and even repainting the worn-out iron front door.
Marcy C.
Partner
reimagining spaces & making visions become a reality
Whether you're looking for a full renovation or for a little inspiration, Iron Kross Construction has you covered.