Building a beautiful and quality home in a timely manner for a fair price is our trademark. Trust us to serve you in building the custom home of your dreams.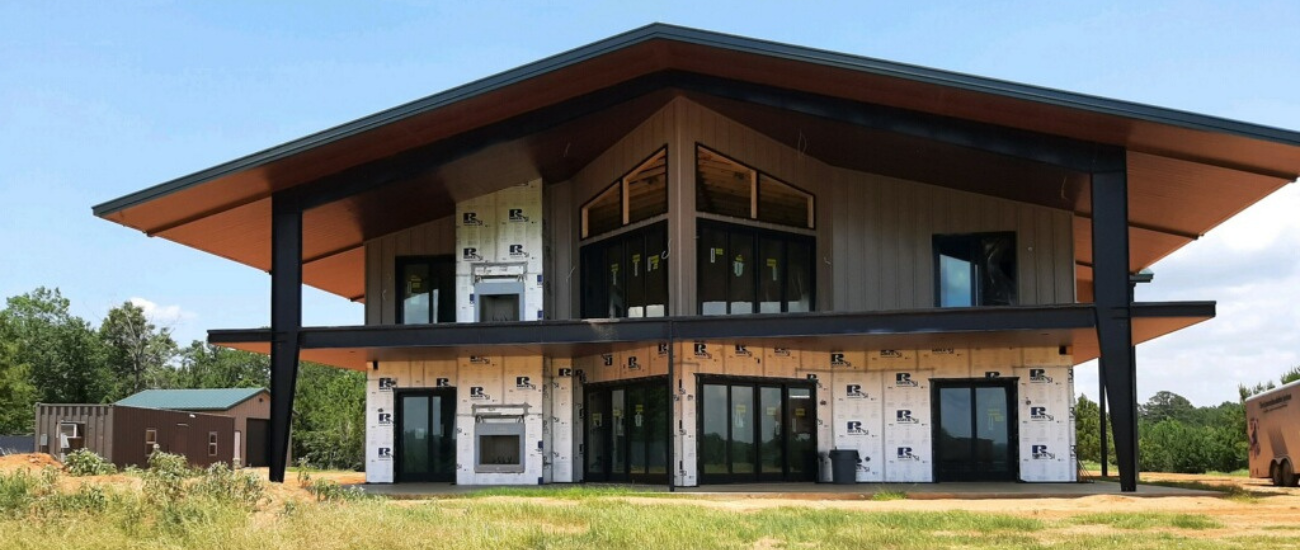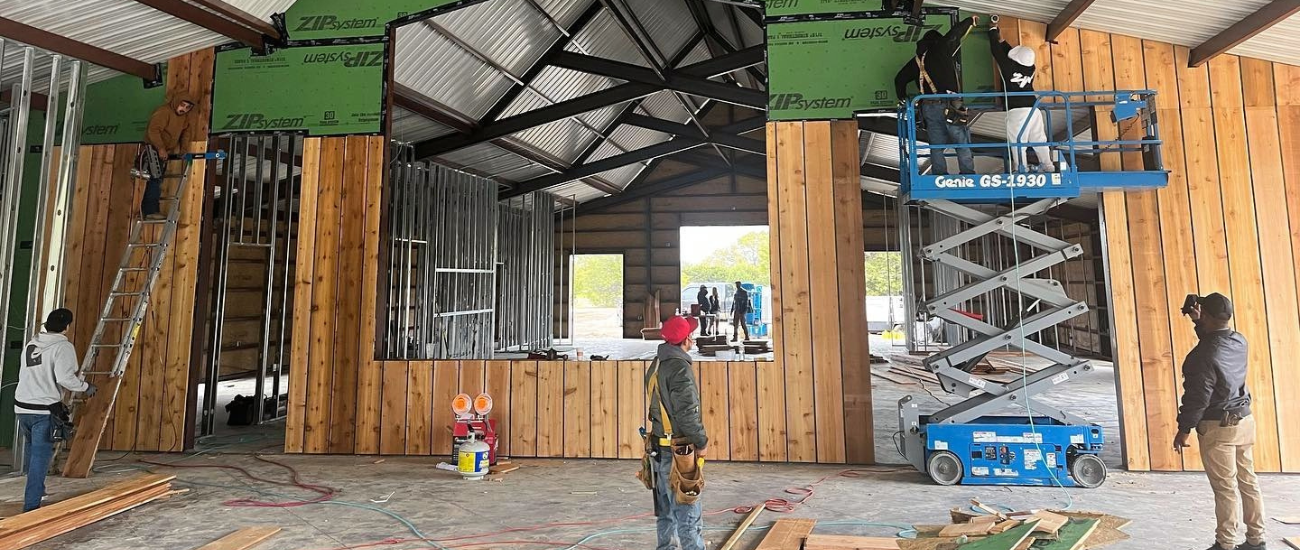 Cabinet Remodeling & renovation
Building a new home is a significant investment, and one that requires careful planning and attention to detail. Iron Kross Construction & Remodeling is committed to providing all our clients with the best possible service and leveraging our decades of combined experience to ensure that you get the home of your dreams at a price you can afford.
Every homeowner deserves a home that is functional and beautiful, and we work tirelessly to make that vision a reality. From our initial design consultation to your final walkthrough, Iron Kross Construction & Remodeling we'll be there with you every step of the way to ensure that your home exceeds your expectations.
New Construction of Custom Homes With Iron Kross Construction & Remodeling
Iron Kross Construction & Remodeling offers a wide range of services to meet your needs, including:
Custom home design
High-quality construction
Project management
Through it all, you'll get clear communication and the exceptional customer service we're known for.
Custom Home Design With Iron Kross Construction & Remodeling
As a professional custom home builder, we'll set up a custom home design consultation to figure out your needs and preferences. Usually, it begins with you explaining to us your vision for your new custom home. We'll ask you about the layout, features and style you wan. From there, our team of designers will work diligently with you to create a custom home design that meets your needs and preferences.
During the design process, we'll consider factors such as the size and shape of your property, local zoning regulations and building codes. Will also work within the constraints of your budget to choose the right materials, finishes and features to create your dream home. Our primary goal is to create exactly what you're looking for while maintaining functionality and beauty. We also want to create a home that's uniquely tailored to your lifestyle and preferences.
When you work with Iron Kross Construction & Remodeling on your custom home project, you choose everything from traffic flow and layout to the materials we use while we build. It's our goal to deliver exactly what you want.
Iron Kross Construction & Remodeling's High-Quality Construction Promise
The homes we build are of the highest quality, and they're built to last. We use only the best materials and building techniques to create strong, durable and energy efficient homes that are as beautiful as they are functional.
During the construction process, we'll use a combination of traditional and modern building techniques to make sure your home is built to the highest standards. We won't accept anything less. We'll make sure your home is structurally sound, energy efficient and designed just the way you want it to be.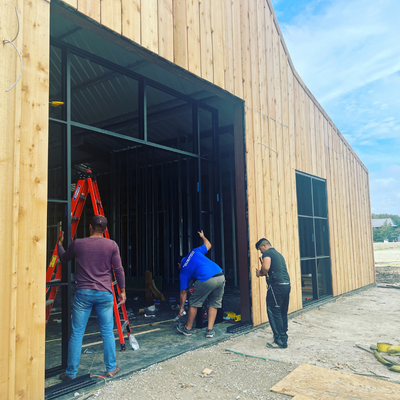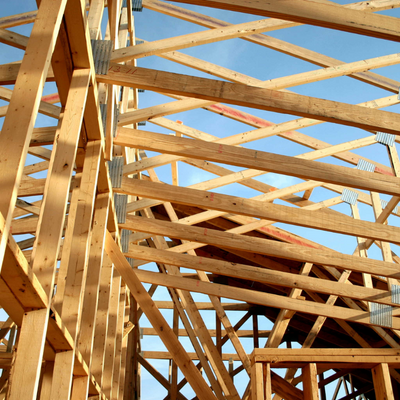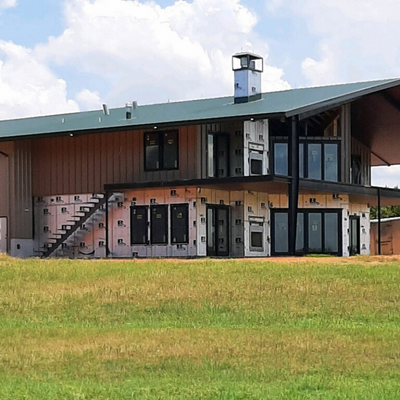 Book A Consultation Today to Discuss your Remodeling options
Project Management for Your New Custom Home
We carefully manage every project we undertake. Our project management includes ensuring that everything is managed efficiently and effectively, including coordinating all aspects of the construction process, from obtaining permits to scheduling inspections and ensuring that the project stays on budget and on schedule.
We'll work closely with you during the entire project, keeping you informed of progress and letting you know if any issues arise. We'll also work with subcontractors and suppliers to make sure the materials you've chosen are delivered on time and that work is completed to our high standards.
Having Your Dream Home Built by Iron Kross Construction & Remodeling
Generally, having a custom home built is a process without much variation. Usually, it goes something like this:
You determine your budget.
You find Iron Kross Construction & Remodeling.
You meet with us to discuss your needs and preferences.
You pick your lot.
Together, we finalize your custom home design.
You get financing, if necessary.
We sign all the necessary contracts.
We begin construction.
Together, we conduct the final walk-through.
You move in.
But if you're like most people, you're most interested in the construction process. Here's what it usually looks like:
Site preparation
Foundation
Framing
Plumbing, electrical and HVAC
Insulation and drywall
Interior finishes
Exterior finishes
Final inspection
Here's a closer look at each.
Site Preparation
Site preparation is the first step in new home construction. In order to properly prepare your home site, professionals need to clear the land, level the ground and install any necessary utilities, such as water, sewer and electricity. The ultimate goal of site preparation is to create a stable and level foundation for the home.
Foundation
The foundation is one of the most important parts of any home, because it provides a flat, level surface on which the home will be built. Usually, the foundation is made from concrete and includes footings, walls and a slab. The foundation must be built strong enough to support the home's weight and to withstand difficult weather and environmental conditions.
Framing
A home's frame is like its skeleton. When construction professionals frame a home, they construct the walls, roof and floors using wood or metal. This provides the home's basic structure and allows for the installation of plumbing, electrical and HVAC systems.
Plumbing, Electrical and HVAC
After the frame is complete, professionals can come install the plumbing, electrical and HVAC systems. They'll run pipes, wiring and ductwork throughout the home.
Insulation and Drywall
After the plumbing, electrical and HVAC systems are in place, experts can install insulation which keeps the homes temperature stable and well regulated. As you probably already know, insulation helps keep homes warm in the winter and cool in the summer. There are many types of insulation available, which you will most likely choose during your initial consultation with our experts.
After the insulation is in place, we can install drywall to create the walls and ceilings of the home.
Interior Finishes
The interior finishes you choose during the design phase come into play after the home has been drywalled. Interior finishes include flooring, cabinetry, countertops and trim. These stylish and functional finishes can be completely customized to suit your preferences and needs. If you tell us what you're looking for during the design phase, we'll make it happen during the construction phase.
Exterior Finishes
Exterior finishes are the last touches. This includes siding, landscaping and finalizing the roofing materials. These exterior finishes help protect the home from weather and environmental conditions and create a perfectly polished look.
Final Inspection
After we've finished construction, we'll conduct a final inspection. During our final inspection, we'll ensure that the home meets all building codes and regulations, including a review of the plumbing, electrical and HVAC systems. We'll also double check the foundation, framing and finishes. After the home has passed inspection, we'll do a final walk through with you so you can see everything we've put together and ask any questions you may have. We can show you how to operate your homes functions, such as smart thermostats, or walk you through maintenance on things like water heaters. During your walkthrough, you have the opportunity to explore every inch of your new custom home. Then, you get to move in.
Are You Looking for a New, Custom Home?
If you'd like to build a new, custom home, Iron Kross Construction & Remodeling can help. Call our office today or schedule a new custom home design consultation with our experts to find out how we can build your dream home from the ground up.
Book A Consultation Today to Discuss your Remodeling options
Free In-Home consultation To explore Initial design Concepts.

Gather precise measurements to ensure a flawless installation.

Work with you to identify the perfect materials for your project.

Construction begins. Stay up to date with daily communication from our team.

A final tour of the project to check for any additional finishing touches.

Leave us a glowing review to share your satisfaction with others!

Tyler helped me put my personal touch on everything from the whole house painting, to refreshing the kitchen cabinets, and even repainting the worn-out iron front door.
Marcy C.
Partner
reimagining spaces & making visions become a reality
Whether you're looking for a full renovation or for a little inspiration, Iron Kross Construction has you covered.